A friend of you has just bought a new computer. Until now, the most powerful computer he ever used has been a pocket calculator. Now, looking at his new computer, he is a bit disappointed, because he liked the LC-display of his calculator so much. So you decide to write a program that displays numbers in an LC-display-like style on his computer.
Input
The input file contains several lines, one for each number to be displayed. Each line contains two integers s, n (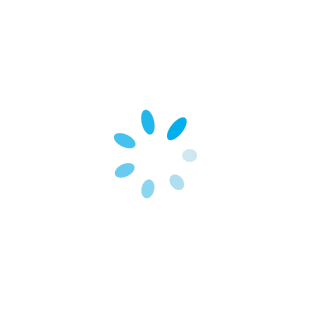 ), where n is the number to be displayed and s is the size in which it shall be displayed. The input file will be terminated by a line containing two zeros. This line should not be processed.
Output
Output the numbers given in the input file in an LC-display-style using s <tt>-</tt>'' signs for the horizontal segments and <i>s</i>|'' signs for the vertical ones. Each digit occupies exactly s+2 columns and 2s+3 rows. (Be sure to fill all the white space occupied by the digits with blanks, also for the last digit.) There has to be exactly one column of blanks between two digits. Output a blank line after each number. (You will find a sample of each digit in the sample output.)
Sample Input
Sample Output
      --   --        -- 




   |    |    | |  | |   




   |    |    | |  | |   




      --   --   --   -- 




   | |       |    |    |




   | |       |    |    |




      --   --        -- 





 ---   ---   ---   ---   --- 




|         | |   | |   | |   |




|         | |   | |   | |   |




|         | |   | |   | |   |




 ---         ---   ---       




|   |     | |   |     | |   |




|   |     | |   |     | |   |




|   |     | |   |     | |   |




 ---         ---   ---   ---



---
解法:想不出來,分段討論、暴力解題。
char

 

map

[

23

+

1

][

12

+

1

] = {

0

}; 


int

 

main

()

 { 
  

int

 n = 

0

; 
  

char

 in[

9

] = {

0

}; 
  

int

 colfir = 

0

; 
  

bool

 rowfir = 

true

; 
  

bool

 testfir = 

true

; 
  

while

(~

scanf

(

"%d %s"

,&n,in) && n && in[

0

]) { 
    

int

 len = 

strlen

(in); 
    

for

(

int

 i = 

0

 ; i < 

2

 * n + 

3

 ; ++i) { 
      

if

(i == 

0

) { 
        colfir = len - 

1

; 
        

for

(

int

 j = 

0

 ,k = 

0

;j < len * (

2

 + n) ; j += (

2

 + n),++k) {
          

printf

(

" "

); 
          

switch

(in[k]) { 
            

case

 

'0'

: 
              

for

(

int

 k = 

0

 ; k < n ; ++k) 

printf

(

"-"

); 
              

if

(colfir--) 

printf

(

" "

); 
              

break

; 
            

case

 

'1'

: 
              

for

(

int

 k = 

0

 ; k < n ; ++k) 

printf

(

" "

); 
              

if

(colfir--) 

printf

(

" "

); 
              

break

; 
            

case

 

'2'

: 
              

for

(

int

 k = 

0

 ; k < n ; ++k) 

printf

(

"-"

); 
              

if

(colfir--) 

printf

(

" "

); 
              

break

; 
            

case

 

'3'

: 
              

for

(

int

 k = 

0

 ; k < n ; ++k) 

printf

(

"-"

); 
              

if

(colfir--) 

printf

(

" "

); 
              

break

; 
            

case

 

'4'

: 
              

for

(

int

 k = 

0

 ; k < n ; ++k) 

printf

(

" "

); 
              

if

(colfir--) 

printf

(

" "

); 
              

break

; 
            

case

 

'5'

:
              

for

(

int

 k = 

0

 ; k < n ; ++k) 

printf

(

"-"

); 
              

if

(colfir--) 

printf

(

" "

); 
              

break

; 
            

case

 

'6'

:
              

for

(

int

 k = 

0

 ; k < n ; ++k) 

printf

(

"-"

); 
              

if

(colfir--) 

printf

(

" "

); 
              

break

; 
            

case

 

'7'

:
              

for

(

int

 k = 

0

 ; k < n ; ++k) 

printf

(

"-"

); 
              

if

(colfir--) 

printf

(

" "

); 
              

break

; 
            

case

 

'8'

:
              

for

(

int

 k = 

0

 ; k < n ; ++k) 

printf

(

"-"

); 
              

if

(colfir--) 

printf

(

" "

); 
              

break

; 
            

case

 

'9'

:
              

for

(

int

 k = 

0

 ; k < n ; ++k) 

printf

(

"-"

); 
              

if

(colfir--) 

printf

(

" "

); 
              

break

; 


          } 


          

printf

(

" "

); 


        } 




      } 


      

else

 

if

(i == 

2

 * n + 

2

) { 
        colfir = len - 

1

 ; 
        

for

(

int

 j = 

0

 ,k = 

0

;j < len * (

2

 + n) ; j += (

2

 + n),++k) {
          

printf

(

" "

); 
          

switch

(in[k]) { 
            

case

 

'0'

:
              

for

(

int

 k = 

0

 ; k < n ; ++k) 

printf

(

"-"

); 
              

if

(colfir--) 

printf

(

" "

); 
              

break

; 
            

case

 

'1'

:
              

for

(

int

 k = 

0

 ; k < n ; ++k) 

printf

(

" "

); 
              

if

(colfir--) 

printf

(

" "

); 
              

break

; 
            

case

 

'2'

:
              

for

(

int

 k = 

0

 ; k < n ; ++k) 

printf

(

"-"

); 
              

if

(colfir--) 

printf

(

" "

); 
              

break

; 
            

case

 

'3'

:
              

for

(

int

 k = 

0

 ; k < n ; ++k) 

printf

(

"-"

); 
              

if

(colfir--) 

printf

(

" "

); 
              

break

; 
            

case

 

'4'

:
              

for

(

int

 k = 

0

 ; k < n ; ++k) 

printf

(

" "

); 
              

if

(colfir--) 

printf

(

" "

); 
              

break

; 
            

case

 

'5'

:
              

for

(

int

 k = 

0

 ; k < n ; ++k) 

printf

(

"-"

); 
              

if

(colfir--) 

printf

(

" "

); 
              

break

; 
            

case

 

'6'

:
              

for

(

int

 k = 

0

 ; k < n ; ++k) 

printf

(

"-"

); 
              

if

(colfir--) 

printf

(

" "

); 
              

break

; 
            

case

 

'7'

:
              

for

(

int

 k = 

0

 ; k < n ; ++k) 

printf

(

" "

); 
              

if

(colfir--) 

printf

(

" "

); 
              

break

; 
            

case

 

'8'

:
              

for

(

int

 k = 

0

 ; k < n ; ++k) 

printf

(

"-"

); 
              

if

(colfir--) 

printf

(

" "

); 
              

break

; 
            

case

 

'9'

:
              

for

(

int

 k = 

0

 ; k < n ; ++k) 

printf

(

"-"

); 
              

if

(colfir--) 

printf

(

" "

); 
              

break

; 


          } 


          

printf

(

" "

); 


        } 




      } 


      

else

 

if

(i == n + 

1

) { 
        colfir = len - 

1

; 
        

for

(

int

 j = 

0

 ,k = 

0

;j < len * (

2

 + n) ; j += (

2

 + n),++k) {
          

printf

(

" "

); 
          

switch

(in[k]) { 
            

case

 

'0'

:
              

for

(

int

 k = 

0

 ; k < n ; ++k) 

printf

(

" "

); 
              

if

(colfir--) 

printf

(

" "

); 
              

break

; 
            

case

 

'1'

:
              

for

(

int

 k = 

0

 ; k < n ; ++k) 

printf

(

" "

); 
              

if

(colfir--) 

printf

(

" "

); 
              

break

; 
            

case

 

'2'

:
              

for

(

int

 k = 

0

 ; k < n ; ++k) 

printf

(

"-"

); 
              

if

(colfir--) 

printf

(

" "

); 
              

break

; 
            

case

 

'3'

:
              

for

(

int

 k = 

0

 ; k < n ; ++k) 

printf

(

"-"

); 
              

if

(colfir--) 

printf

(

" "

); 
              

break

; 
            

case

 

'4'

:
              

for

(

int

 k = 

0

 ; k < n ; ++k) 

printf

(

"-"

); 
              

if

(colfir--) 

printf

(

" "

); 
              

break

; 
            

case

 

'5'

:
              

for

(

int

 k = 

0

 ; k < n ; ++k) 

printf

(

"-"

); 

if

(colfir--) 

printf

(

" "

); 

break

; 
            

case

 

'6'

:
              

for

(

int

 k = 

0

 ; k < n ; ++k) 

printf

(

"-"

); 
              

if

(colfir--) 

printf

(

" "

); 
              

break

; 
            

case

 

'7'

:
              

for

(

int

 k = 

0

 ; k < n ; ++k) 

printf

(

" "

); 
              

if

(colfir--) 

printf

(

" "

); 
              

break

; 
            

case

 

'8'

:
              

for

(

int

 k = 

0

 ; k < n ; ++k) 

printf

(

"-"

); 
              

if

(colfir--) 

printf

(

" "

); 
              

break

; 
            

case

 

'9'

:
              

for

(

int

 k = 

0

 ; k < n ; ++k) 

printf

(

"-"

); 
              

if

(colfir--) 

printf

(

" "

); 
              

break

; 


          } 


          

printf

(

" "

); 


        } 




      } 


      

else

 

if

(i == 

0

) { 
        colfir = len 

-1

; 
        

for

(

int

 j = 

0

 ,k = 

0

;j < len * (

2

 + n) ; j += (

2

 + n),++k) { 
          

switch

(in[k]) { 
            

case

 

'0'

: 

printf

(

"|"

); 
              

for

(

int

 k = 

0

 ; k < n ; ++k) 

printf

(

" "

); 

printf

(

"|"

); 
              

if

(colfir--) 

printf

(

" "

); 
              

break

; 
            

case

 

'1'

: 

printf

(

" "

); 
              

for

(

int

 k = 

0

 ; k < n ; ++k) 

printf

(

" "

); 

printf

(

"|"

); 
              

if

(colfir--) 

printf

(

" "

); 
              

break

; 
            

case

 

'2'

: 

printf

(

" "

); 
              

for

(

int

 k = 

0

 ; k < n ; ++k) 

printf

(

" "

); 

printf

(

"|"

); 
              

if

(colfir--) 

printf

(

" "

); 
              

break

; 
            

case

 

'3'

: 

printf

(

" "

); 
              

for

(

int

 k = 

0

 ; k < n ; ++k) 

printf

(

" "

); 

printf

(

"|"

); 
              

if

(colfir--) 

printf

(

" "

); 
              

break

; 
            

case

 

'4'

: 

printf

(

"|"

); 
              

for

(

int

 k = 

0

 ; k < n ; ++k) 

printf

(

" "

); 

printf

(

"|"

); 
              

if

(colfir--) 

printf

(

" "

); 
              

break

; 
            

case

 

'5'

: 

printf

(

"|"

); 
              

for

(

int

 k = 

0

 ; k < n ; ++k) 

printf

(

" "

); 

printf

(

" "

); 
              

if

(colfir--) 

printf

(

" "

); 
              

break

; 
            

case

 

'6'

: 

printf

(

"|"

); 
              

for

(

int

 k = 

0

 ; k < n ; ++k) 

printf

(

" "

); 

printf

(

" "

); 
              

if

(colfir--) 

printf

(

" "

); 
              

break

; 
            

case

 

'7'

: 

printf

(

" "

); 
              

for

(

int

 k = 

0

 ; k < n ; ++k) 

printf

(

" "

); 

printf

(

"|"

); 

if

(colfir--) 

printf

(

" "

); 
              

break

; 
            

case

 

'8'

: 

printf

(

"|"

); 
              

for

(

int

 k = 

0

 ; k < n ; ++k) 

printf

(

" "

); 

printf

(

"|"

); 

if

(colfir--) 

printf

(

" "

); 
              

break

; 
            

case

 

'9'

: 

printf

(

"|"

); 
              

for

(

int

 k = 

0

 ; k < n ; ++k) 

printf

(

" "

); 

printf

(

"|"

); 
              

if

(colfir--) 

printf

(

" "

); 
              

break

; 


          } 




        } 


      } 

else

 { 
        colfir = len - 

1

; 
        

for

(

int

 j = 

0

 ,k = 

0

;j < len * (

2

 + n) ; j += (

2

 + n),++k) { 
          

switch

(in[k]) { 
            

case

 

'0'

: 
              

printf

(

"|"

); 
              

for

(

int

 k = 

0

 ; k < n ; ++k) 

printf

(

" "

); 

printf

(

"|"

); 
              

if

(colfir--) 

printf

(

" "

); 
              

break

; 
            

case

 

'1'

: 
              

printf

(

" "

); 
              

for

(

int

 k = 

0

 ; k < n ; ++k) 

printf

(

" "

); 

printf

(

"|"

); 
              

if

(colfir--) 

printf

(

" "

); 
              

break

; 
            

case

 

'2'

: 
              

printf

(

"|"

); 
              

for

(

int

 k = 

0

 ; k < n ; ++k) 

printf

(

" "

); 

printf

(

" "

); 
              

if

(colfir--) 

printf

(

" "

); 
              

break

; 
            

case

 

'3'

: 
              

printf

(

" "

); 
              

for

(

int

 k = 

0

 ; k < n ; ++k) 

printf

(

" "

); 

printf

(

"|"

); 
              

if

(colfir--) 

printf

(

" "

); 
              

break

; 
            

case

 

'4'

: 
              

printf

(

" "

); 
              

for

(

int

 k = 

0

 ; k < n ; ++k) 

printf

(

" "

); 

printf

(

"|"

); 
              

if

(colfir--) 

printf

(

" "

); 
              

break

; 
            

case

 

'5'

: 
              

printf

(

" "

); 
              

for

(

int

 k = 

0

 ; k < n ; ++k) 

printf

(

" "

); 

printf

(

"|"

); 
              

if

(colfir--) 

printf

(

" "

); 
              

break

; 
            

case

 

'6'

: 
              

printf

(

"|"

); 

for

(

int

 k = 

0

 ; k < n ; ++k) 
              

printf

(

" "

); 

printf

(

"|"

); 
              

if

(colfir--) 

printf

(

" "

); 
              

break

; 
            

case

 

'7'

: 
              

printf

(

" "

); 
              

for

(

int

 k = 

0

 ; k < n ; ++k) 

printf

(

" "

); 

printf

(

"|"

); 
              

if

(colfir--) 

printf

(

" "

); 
              

break

; 
            

case

 

'8'

: 
              

printf

(

"|"

); 
              

for

(

int

 k = 

0

 ; k < n ; ++k) 

printf

(

" "

); 

printf

(

"|"

); 
              

if

(colfir--) 

printf

(

" "

); 
              

break

; 
            

case

 

'9'

: 
              

printf

(

" "

); 

for

(

int

 k = 

0

 ; k < n ; ++k) 

printf

(

" "

); 

printf

(

"|"

); 
              

if

(colfir--) 

printf

(

" "

); 
              

break

; 


          } 




        } 




      } 


      

printf

(

"\n"

); 


    } 


    

printf

(

"\n"

); 


  } 


  

return

 

0

; 


}



---